Album Artwork: The Speed of Sound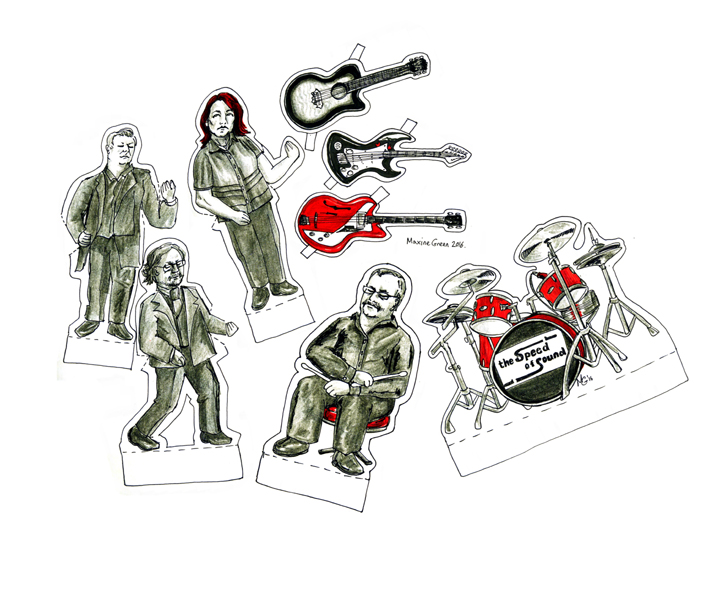 I was so excited to work with fab Manchester band The Speed of Sound, as they are the most fun as clients! They asked for a set of cut out paper dolls of each of the band members and their instruments in monochrome, but I couldn't resist adding those touches of red. Happily they loved it too!
The limited edition vinyl album is out on December 6th, with an edited final version of this piece as the internal album insert. (The album is also available as a digital release, but then you don't get my awesome artwork!)
They also made an amazing animated video out of my drawings, which you can see on Youtube. (Seriously, go look! It's awesome!)
Go support awesome people here!