Random Sketches: Leah Sleeping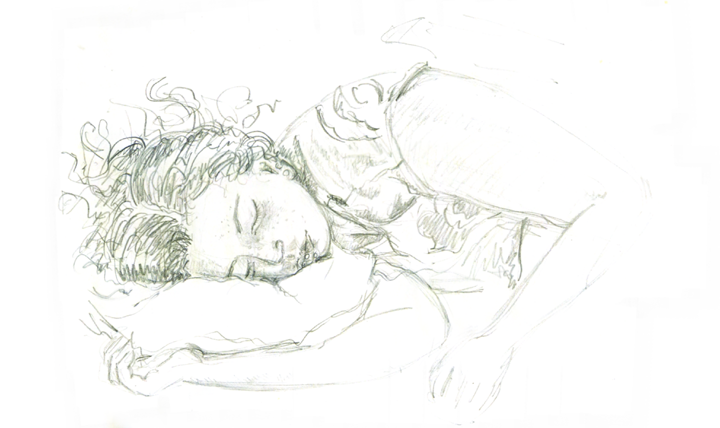 Oops! I got snowed under with work for my day job and didn't have time to catch up with my drawing again... Typical of seasonal work. One minute it's dead quiet, the next moment everything goes nuts! So anyway, here's one I made earlier!
Good news though: I'm going freelance soon to spend more time on creating things, so with a bit of luck I should have more time for comic-ing!