Random Sketches: Tiny baby goat!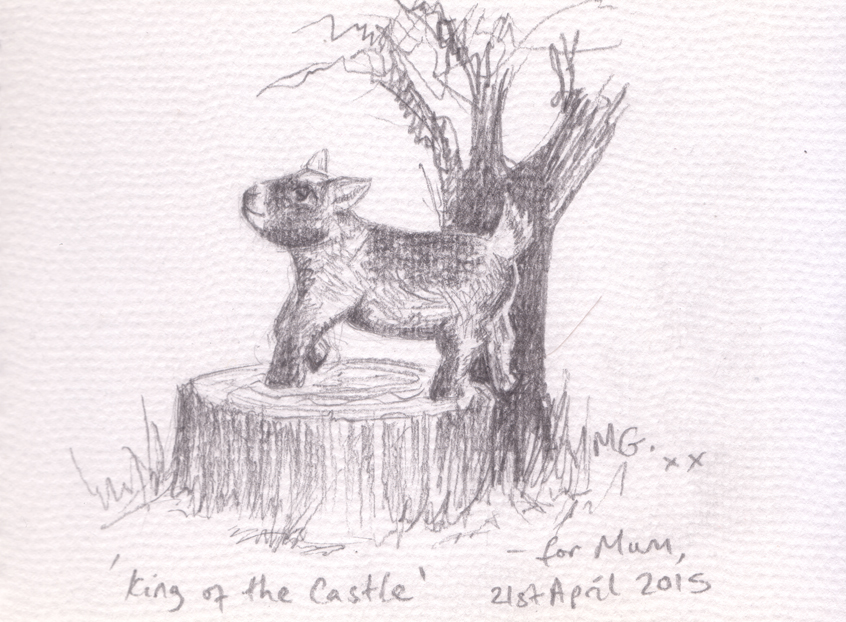 I ran out of cartoons because I spent the weekend away at a pagan wedding. Regular Chaosbunny service should resume shortly, but in the mean time here is a sketch of a teeny tiny baby goat that I drew for my mum last year. Tiny baby goat*!!! :)
*I know they're really called 'kids', but I am relying on the magic of baby animals to fix things here, so baby goat!