The Case of the Missing Pencils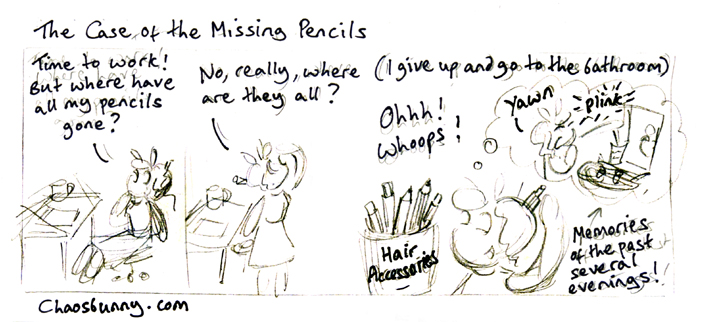 I was a bit late drawing this one, so I thought I'd show folks my underlying pencil work... from when I finally found my pencils again!
I'll put up the inked version later. Now just to find the rest of my pencil case - probably also in places where I've used it for entirely non-art related things!