How do Poly People Celebrate Valentine's Day?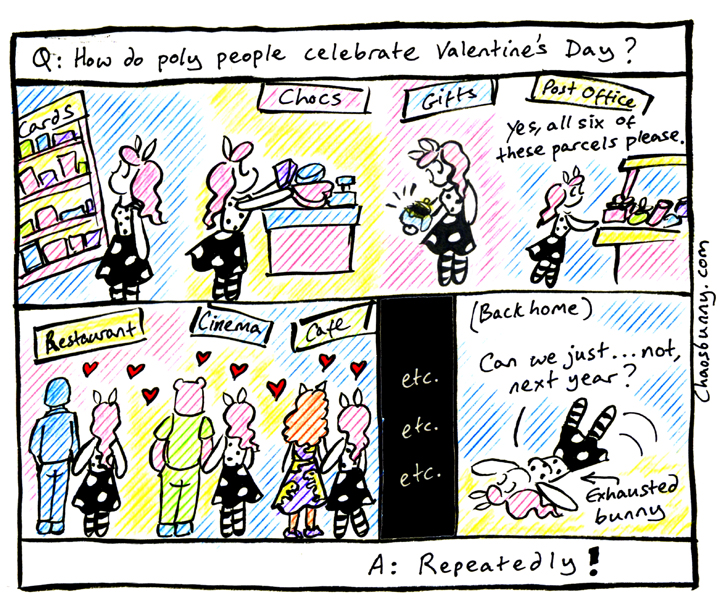 Q: How do poly people celebrate Valentine's Day?
A: Repeatedly!
I am using my Artistic License just a little bit here, as I actually opted out of Valentine's Day years ago... but in previous years I totally did all of this stuff, and the joke was too good to resist!