Don't Hate The Media...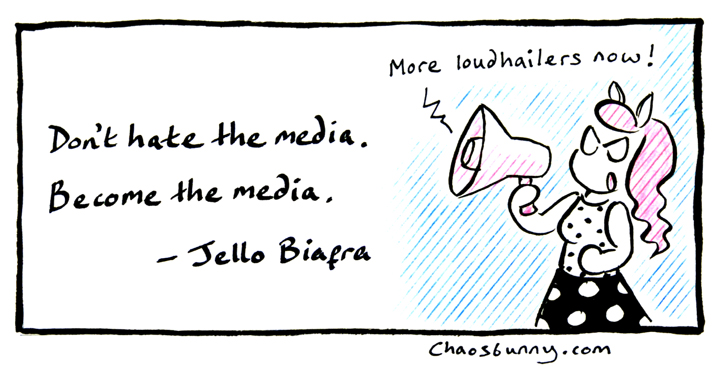 So here's a little secret. Some of you may already have guessed: This comic is my most sneaky form of activism. Here at Chaosbunny.com, I invite you all in to my life, I share most of my joys, my sorrows, my loves and losses, and all of the silly moments that happen along the way. And it just so happens, that along the way I mention just a little bit of what it's like to be a bisexual, polyamorous, geeky female-bodied person living in the world. Because I think the world needs to know more about these things but nobody really likes to feel lectured.
This webcomic is my own way of 'being the media'. Of telling people there are other options out there.
My hope is that folks will come for the tea and the jokes, but pick up the deeper message on the way: that all of these things are good things to be, and perfectly normal. Oh, and that eating people is sometimes okay, but only if one happens to be a bear.