It's About RELATIONSHIPS!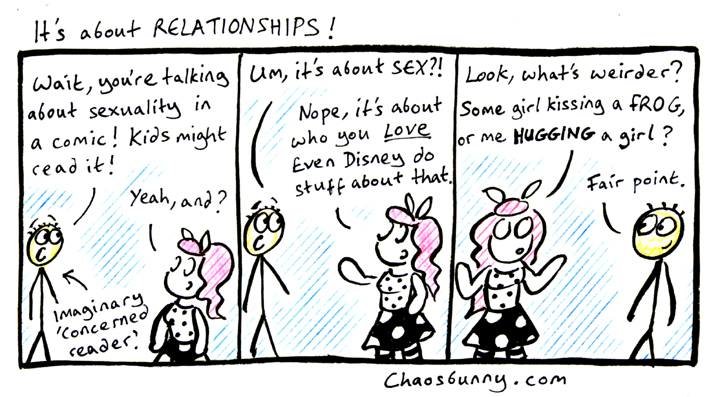 Why would I want to talk about sexuality in a 'PG-rated' comic?
Heck, why wouldn't I talk about it? Kids films, comics and TV talk about hetero relationships and dating all the time, so why is the possibility of having a romantic relationship with someone of your own gender somehow 'adult content'? ...Um, it isn't?