Why the Chaosbunny has been Sick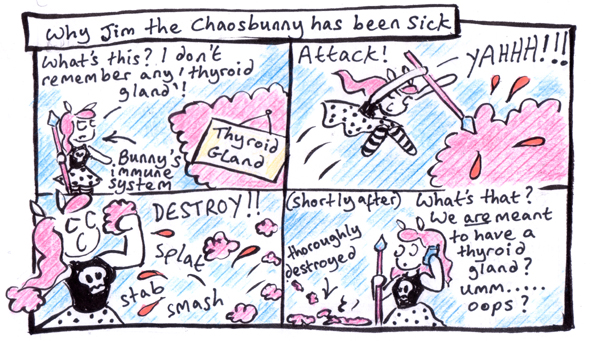 So, um, yeah... it seems my immune system is as chaotic as the rest of me.

This is why I've spent so long being unwell. I got tablets for it now though - for the rest of my life! Hooray!

Oh and by the way, happy new year, everybody!