The Housemate Hunt continues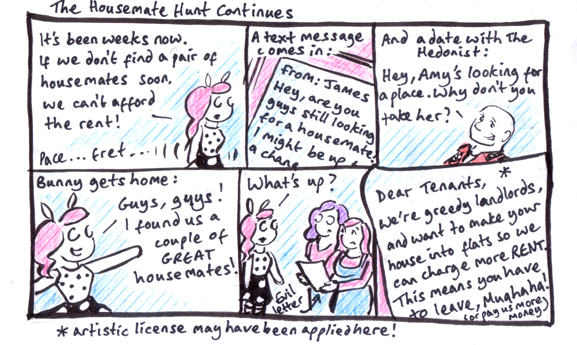 The letter reads: Dear Tenants, We're greedy landlords, and want to make your house into flats so we can charge more RENT. This means you have to leave, muahaha! (or pay us more money).

A bit of artistic licence there, but somehow they honestly seemed to think that kicking us out for several months worth of building work, then offering us the same house back, but cut in half and for more money was going to be a good deal. I'm still scratching my head.