Lime Scale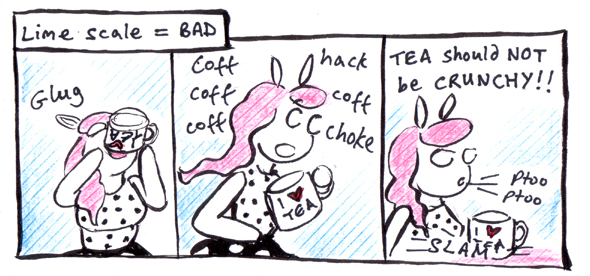 Y'know... that nasty crunchy stuff that builds up in kettles. London has really hard water, so I far far too often end up with crunchy bits in my tea. Yuck!
Wednesday:
For those of you who were cunning and bookmarked the page directly instead of going to www.chaosbunny.com, go check out my blog at
chaosbunny.blogspot.com
where I explain what's going on.
I'm still waiting on an account being set up for me on the new server, so I can upload more stuff, so today's toon is posted on my blog instead, and will continue to be so until I can log in to upload more.
x