Efficient Tea-Making: Types of Tea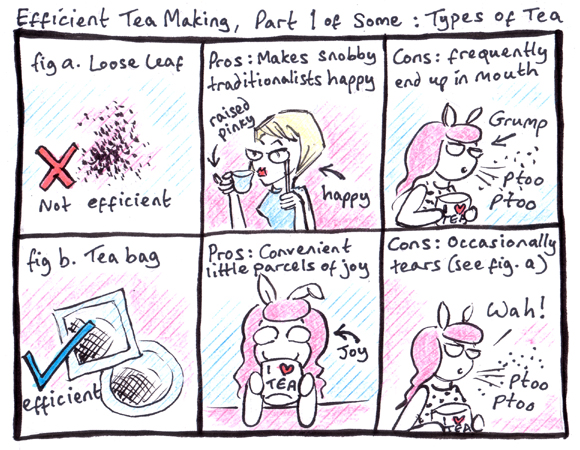 Mine's a cup of English Breakfast thankyou very much! (Strong, with lots of milk and no sugar)

I'm running this as a series, every Friday until I run out of ideas.

Please note this series is about making efficient tea, not necessarily the best tasting, or the most 'proper' or whatever.
The Chaosbunny is lazy and approves of putting the minimum effort into these things.