Warning Signs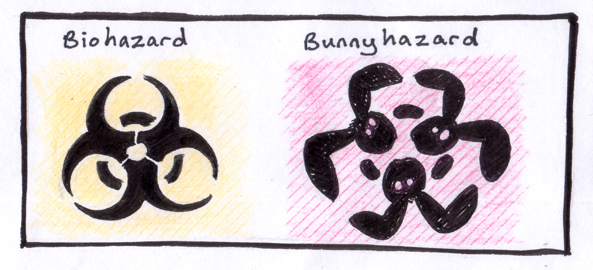 Whilst I'm still sick, this one's a tribute to Lem, who draws a comic simply called
Bunny
, which I only heard about sometime after I started drawing the Chaosbunny - pink fuzzy marshmallow bunnies who drink tea, cause havoc and build giant moon lasers. Remind you of anyone familiar?
Anyway, Lem is cool, and I met him at a conventiony thing quite recently and have signed copies of both books, which are awesome, so I recommend checking him out!
I intend to get both of these signs printed out for the door of my lair.